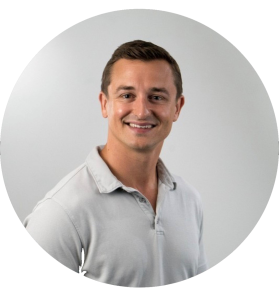 Frank Granara II will be the new Regional Vice President for our Northeast locations, covering Maine, Massachusetts, New York, Connecticut, and New Jersey. Frank started his career with GIC in 2009 as an Inside Salesperson at our Long Island City, NY branch. He moved to Boston in 2011 to fill the Operations Manager position in our Malden, MA location. Frank spent the next eight years as Operations Manager and then General Manager in Malden until he took his most recent role as Regional Vice President of our Florida locations which he held for the last three years.
During his time in Boston, Frank attended Babson's F.W. Olin Graduate School of Business part-time program and graduated in 2016 with his M.B.A. in Entrepreneurial Studies. He strives to apply an entrepreneurial creativity within his roles at GIC and, thanks to his Babson experience, has hired several other Babson students as interns and employees. Frank is also a graduate of General Insulation's inaugural GIC Leadership Academy in 2017 which he says "reimagined his idea of an 'out-of-classroom' learning experience" and built the leadership values he has today.
Frank says he is looking forward to his new role because "the Northeast is our most diverse territory in terms of markets that we serve – ranging from mechanical insulation, HVAC, spray foam, high performance building envelope, home weatherization, firestop, and more. It will provide me the opportunity to build many new relationships with branch employees, customers, and vendors while also reconnecting with our Boston and New York teams and customer-base from my past roles.