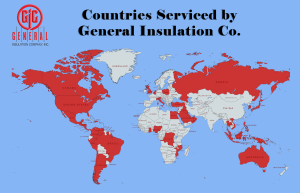 General Insulation Company (GIC) is a Comprehensive single source provider for all of your Global Insulation & Building Product Needs. GIC understands the demanding requirements of the global insulation market. Time management is critical and our supply-chain management enables us to source and supply products efficiently and on time to any job site around the world. We provide job-site managed inventory services enabling contractors to achieve their necessary productivities as well as facilitating a cleaner and safer environment.
Partnered with premiere insulation manufacturers, GIC will review project needs to ensure all specifications are up to date and all systems are insulated according to industry standards. In addition, GIC's Industrial Estimating Team is available to assist the International Services team in turning over bids to customers. GIC's Industrial Estimating team will research the best logistical approach for the overall scope of the projects. We work together with our customers to find alternate solutions for their needs, sharing our wealth in product knowledge and vendor resources. We are here to be an internal resource as well!
Our experienced team of international sales and logistics specialists is pleased to offer the following services to our clients:
Inland freight: over-the-road trucking, rail service

International shipping: Sea Freight, Air Freight

Vast network of consolidation warehouses & packing facilities

Delivery of goods to any sea port, airport, warehouse or job site worldwide

Shipping and handling of hazardous/regulated commodities

Preparation of all necessary shipping documents & certificates

Attestation of documents by Chamber of Commerce and/or Consulate

Cargo insurance

Customs support including ISF, HS Codes & SASO/SABER system

Banking & financial support: International wires, sight drafts & letters of credit
Our Fabrication, Insulation, OEM, and Export (FIOX) team focuses on the specific needs of any industrial facility including personnel protection, noise control, CUI prevention, fire protection, heat conservation, condensation and frost prevention, and many other energy control and conservation needs.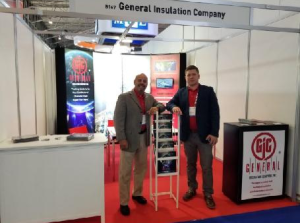 General Insulation Company has worked tirelessly over the years to build solid Global relationships, giving us access to some of the Largest International Clients and Projects. If your needs are International let us help guide and service you. Please contact Will Gardiner (781-720-9900 | WGardiner@generalinsulation.com) or Emilio Rodriguez (954-658-7582 | ERodriguez@generalinsulation.com) to learn more. Bilinqual personal disponible. Comuníquese con Emilio Rodríguez al (954) 658-7582 ERodriguez@generalinsulation.com para obtener más información.
Please follow the link to read and download our GLOBAL SOLUTIONS – FIOX BROCHURE.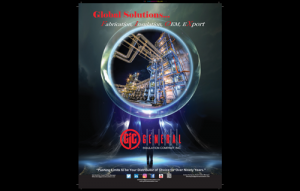 Siga el enlace para leer y descargar nuestras SOLUCIONES GLOBALES – FIOX BROCHURE.