General Insulation Company understands the demanding requirements of the Industrial Sector. Time management is critical and our supply-chain management enables us to source and supply products efficiently and on time. We enable contractors to achieve their necessary productivities as well as facilitating a cleaner and safer environment.
Our team focuses on the specific needs of any industrial facility including personnel protection, noise control, CUI prevention, fire protection, heat conservation, condensation and frost prevention, and many other energy control and conservation needs.
Partnered with premiere insulation manufacturers, General Insulation will review project needs to ensure all specifications are up to date and all systems are insulated according to industry standards.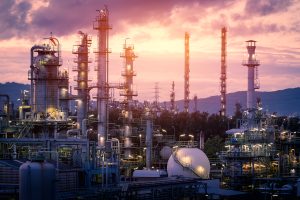 The Industrial Estimating Team assists the Industrial Sales Team and any General Insulation Company branch in turning over bids to customers in the Industrial Market all over the United States, and also for Export. In the Industrial sector the size of orders vary from $100 to Millions of dollars. Some projects we assist with are ongoing maintenance work (i.e. Lyondell Channelview, Lyondell Houston, Shell Lubes – Galena Park, Dow Facilities) where the bid volume is substantial. Others are Capital Projects or Expansions (i.e. LNG facilities popping up all over the Gulf Coast) where the list of materials seem never ending (thousands of line items, multiple tabs). Within the Industrial Team not only do we put bids together but we also brainstorm with the branches on what the best logistical approach is for the overall scope of the projects. We work together with our customers to find alternate solutions for their needs, sharing our wealth in product knowledge and vendor resources. We are here to be an internal resource as well!
Please follow the link to read and download our GLOBAL SOLUTIONS – FIOX BROCHURE.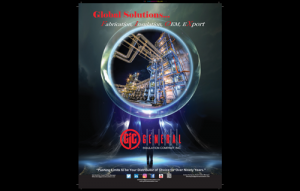 Siga el enlace para leer y descargar nuestras SOLUCIONES GLOBALES – FIOX BROCHURE.