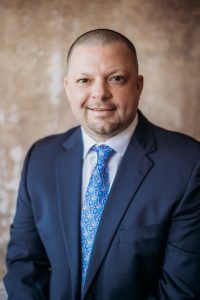 We are pleased to announce that Nicholas Ring has been promoted to Regional Vice President of our upstate NY and mid-Atlantic regions effective July 1st, 2022.
Nick has been with GIC for almost 10 years at the helm of 4 different locations from coast to coast. He started his career in Malden, training under Dave Lyons and others for a short period of time before moving to Florida to take over our Tampa location. During his tenure in Tampa, he also ran our Fort Myers location at the same time before relocating to the San Francisco bay area in 2015 to run our Hayward, CA location.
In 2018, Nick was given the opportunity to move back home to the Boston area as GM of our Malden, MA location where he has been since. Throughout his whirlwind tour of the country with GIC, Nick has grown his knowledge of different markets and developed tremendous teams that continue to be the backbone of our success.
Outside of work, Nick loves to spend time with family, supporting all of his Boston sports teams, golfing, skiing, travel, and devoting time to personal and professional growth by reading. He lives just south of Boston in Bridgewater, MA with his wife Mallory, their almost 3-year-old son Lincoln, 18-month old son Grayson and their 9-year old dog Georgia who has probably spent more time traversing the country than most people.