One year ago, GIC's Marketing Team launched our Customer Service Feedback initiative by adding a feature to our website (https://www.generalinsulation.com/customer-feedback/). We realized we needed to develop a system of learning and recording all the great things our customers appreciate about our branches and have had no one to tell. We also wanted our customers to be able to share with us where we needed to improve. The results we received to date are outstanding with over 75% of the feedback being positive! These results demonstrate the true character of General Insulation Co. employees and how customer service is a top priority that helps separate us from the competition.
We recently honored three branches that received the most total positive customer reviews for 2021 while also receiving no negative reviews. The Buffalo, Columbus, and Orlando branches each received a gift box with commemorative pins, coins, and trophies for their excellence in service (photos below). Congratulations on all your hard work in providing our customer base such outstanding service.
Here are a few of our favorite customer quotes:
Buffalo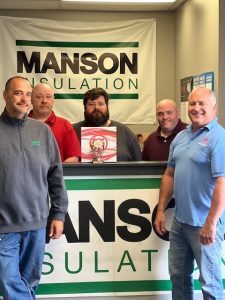 "The people at General insulation are my "go to" people when we need product information for design build projects and budget pricing for CM estimates. They have been extremely helpful with alternative materials for value engineering and meeting the needs of our customers."

"I'm very happy with the service we receive from the Buffalo branch. They always go out of their way to service our job sites, the deliveries are on time and complete. Excellent job communicating with our office, keeping us up to date on price increases, products and deliveries. Overall I feel the Buffalo branch does a great job."

Columbus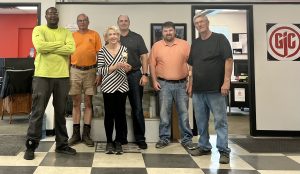 "I have worked in Insulation for 30 years and I can say without a doubt, Paul and Veronica are the absolute best Supplier Team I have worked with. I have worked with a lot of companies in a lot of different cities who also do a great job, but General in Columbus is the best in every single aspect."
"General Insulation Branch 26 is wonderful. They are timely in getting quotes back and the often deliver same day or I can pick up same day. The staff is very friendly and professional. Being an MRO Buyer for 8 years now, this is one of the best companies to do business with from a customer standpoint."
Orlando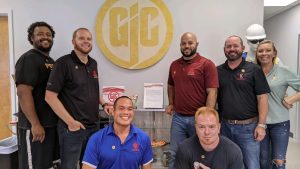 "Responds right away, with great knowledge and expertise and stay committed in a complex situation."
"Always provides us with reliable service, competitive pricing, and a wide variety of materials in stock to keep our jobs going strong. We look forward to doing continued business with GIC and thank your entire team for all your efforts."
Below are some images of the Excellence in Customer Serivce gift boxes. Click on the images to enlarge.