Follow the link to learn more about this fantastic opportunity to join our team!
Interested or know someone else who is interested in this position? Contact MARISSA DAVIS (GIC Industrial Estimating Manager): 713-775-6422 | MDavis@generalinsulation.com for details.
GENERAL INSULATION COMPANY DESCRIPTION
General Insulation Company is a national wholesale distributor of commercial and industrial insulation products, HVAC supplies, 3M Firestop products, and associated construction supplies. It is the largest privately-held mechanical insulation distributor in North America. As a family owned company, we have built our business by providing the highest quality products and superior service to our customers. Founded in 1927, we have expanded to 50+ branch locations across the United States and Canada.
General Insulation fosters an environment that promotes learning, growth and success for all our employees. We work as a team to nurture and teach our employees in order to help them grow, evolve and reach their full potential. We seek candidates who are dedicated, talented and driven; they always push forward, seek innovation and are on a quest for self-improvement. Investing in our employees has enabled us to develop great leaders and in turn be our industry's distributor of choice for over ninety years.
GENERAL INSULATION COMPANY BENEFITS
General Insulation offers a wide array of benefits including Medical, Dental, Vision, 401K with a discretionary match, Life Insurance, Long Term Disability, Short Term Disability, Health Savings Accounts, Tuition Reimbursement and more. All employees who enroll in a medical plan are also enrolled in an employer sponsored Life Insurance Policy.
FIND YOUR DREAM JOB IN A THRIVING INDUSTRY BY JOINING OUR TEAM TODAY!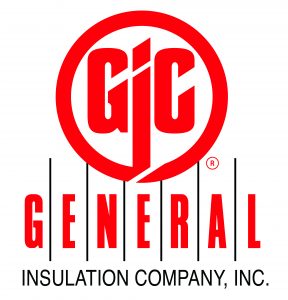 "Pushing Limits to be Your Distributor of Choice for Over 90 Years."