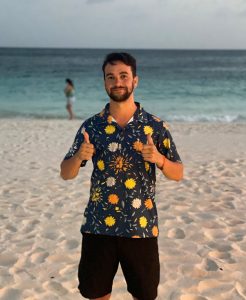 We are excited to announce that Nick Grzela has recently been promoted to General Manager of our Nashville, TN branch effective February 1st, 2023!
Nick began his career with GIC seven years ago, working for our Malden, MA branch as a warehouse employee. Shortly into his start with the company, Nick took on the inside sales role in Auburn, MA working closely with the team there. After a couple of years working inside sales in Auburn, Nick was transferred back to the Malden branch as inside sales but was quickly promoted to Operations Manager at our North Jersey branch in Carteret, NJ. Nick spent 4 years working in New Jersey helping to grow both the branch and our export team.
Recently, Nick received the opportunity to move into the Tennessee area and become General Manager of the Nashville branch. Continuously growing his knowledge in each position, Nick has become a well-rounded employee creating relationships with his peers and customers along the way.
Outside of the office, Nick enjoys spending quality time with his friends back home in Boston and his family in Texas. He is always looking for new places to eat and live concerts of bands he's never heard about, Nashville seems like the perfect fit! You'll always find Nick rooting for the Patriots and Celtics wherever he may be, traveling to places he has never been and constantly coming in last in his Fantasy Football leagues. Living just outside of downtown Nashville, we know he is going to become a tremendous asset to the team and our customers. Join us in wishing Nashville Nick the best of luck in his new journey!