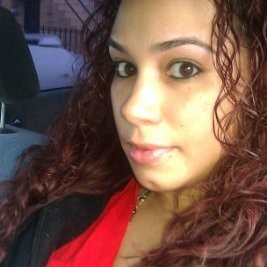 Krystal Carabello is a fun, friendly, outgoing, hardworking mom of two. She enjoys making people laugh and loves dancing and listening to music. She is happily married nearly ten years now to her high school sweetheart! She has a true love for the game of basketball as well as other sports. She played for Fort Hamilton High School's Varsity basketball team and received the MVP award for three consecutive years. How the tables have turned, as she now enjoys watching her kids grow into the love of sports, including basketball, soccer, baseball and softball. It gives her great pleasure watching them enjoy sports just like their Mom!
Krystal started her career in the building supply industry in 2007, working as an Administrative Assistant for Allied Building Products. After seven years of running accounts payable, receivables, and building relationships with customers and vendors (while also acquiring product knowledge) she knew she wanted to be a part of the building supply industry. In 2014, Krystal was hired as an Inside Sales Consultant for Allied Building Product's Brooklyn NY branch. She helped the Allied Brooklyn branch grow by opening new accounts, building new relationships, and working on new projects.
Three years later Krystal found a home at General Insulation Company in January 2017. As she continued her career in sales by taking a whole new step toward the insulation industry, it was quite a challenge for her. However, as she met new clients and quickly gained product knowledge, she felt right at home. She was thrilled to become engaged with such great people such as Gerry Towle, Ronald Twombly, and Michael Buckley. They witnessed her gain confidence in the insulation industry and leap at opportunities to take on new tasks. As she became more familiar with GIC's business, Krystal was eager to learn more about operations. She built relationships with the drivers as well as General Insulation vendors. She also started purchasing some of the GIC product lines such as Proto, Foster, and 3M tape products. As Krystal became more operations savvy, she was ecstatic to take on the new role as the new Operations Manager in the New Year of 2020! She is eternally grateful for all of the wonderful opportunities GIC has provided her thus far. Krystal is looking forward to broadening her horizons with General Insulation in the future!
Please welcome Krystal in her new role as Operations Manager of the Long Island City branch!