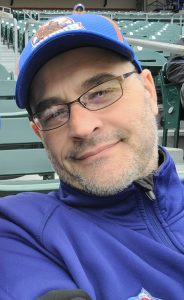 We are pleased to announce that David Blidy has been promoted to the role of General Manager of our Buffalo (Tonawanda), NY location effective January 2nd 2023.
Dave is currently in his 18th year with GIC having originally been hired in August of 2005 as a driver. Fortunately, he was in a position where he could begin learning the industry from both Al Zaepfel and Eugene Casterline, both of whom he credits for becoming the person he is today. They both helped him cultivate relationships with customers and that allowed him to comfortably transition from position to position without the added stress of learning the customer base from the ground up.
Dave was promoted to Warehouse Manager within a year of being hired and was named Buffalo's Operations Manager in January of 2011. He truly benefitted from having experienced almost every position in the branch from the ground up.
In his personal life Dave and his wife Cheryl enjoy spending their time together attending concerts, sporting events, and the occasional comic con. Dave also enjoys reading, playing chess online, spends a little time with video games, and loves to play around with electronics. He and his wife have seven cats, all of which are named after musicians or comic book characters. Dave and Cheryl are always trying to find ways to help and donate to local animal shelters.
Congratulations, Dave, on your promotion to General Manager of GIC's Buffalo branch!