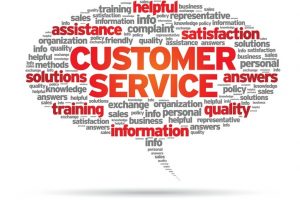 As we continue our "Culture of Commitment" series within General Insulation, this month we highlight GIC's Commitment to Customer Service. We decided to let the leaders of GIC nominate employees who deserve to be recognized as Customer Service Superstars. Recently, we requested all company leaders nominate employees who demonstrate unsurpassed customer service and were pleased to receive 14 nominations from around the company. It was not easy to select the top winners among all the exceptional nominations. Each nominee demonstrates an attitude for going above and beyond, both in good times and tough, consistently puts the customers needs above their own, and does so with a smile on their face.
Next month we will feature the rest of those nominated in our "Honorable Mention" category. Thanks to the leaders who took the time to submit your employees' stories. As you read about these customer service superstars, please take a moment to give them a quick call or send them an email congratulating them. By demonstrating the highest level of care for the customer, they will help to ensure the continued success of GIC.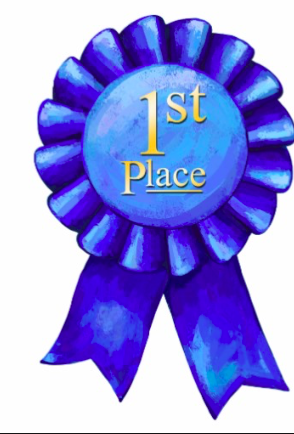 FIRST PLACE SUPERSTAR: And the winner is…(drum roll)…Shawn McKnight, Driver, Milford Connecticut. Shawn's GM, Paul Lenzie submitted his name in the following nomination:
I am nominating Shawn McKnight, one of my drivers here in the Milford, Connecticut branch as my Customer Service Superstar.
There are a few reasons why I am nominating Shawn. The first reason is his unwavering attitude towards both work and our customers. Shawn always has a "whatever the customer needs, I will take care of it" mindset. Shawn has shown this numerous times. Whether it's staying late and delivering material to make sure a customer has it for the next day, or showing up in the early hours of the morning to take care of the business, Shawn makes sure our customers' needs are met. Shawn has often made deliveries for us on the weekend, just to ensure the customer is 100% taken care of. This dependability and always putting the customer first is the most valuable thing I could ask for from an employee.
Another reason I want to nominate Shawn is that I have had repeated calls from customers telling me how courteous, professional, engaging, and helpful Shawn was to them. "You need to keep that guy around for a long time", they'll say, or "Please send that driver to us as much as possible, he's awesome!"; "Shawn went above and beyond what most drivers do, I just wanted you to know you have a great guy here". These are just a few of the compliments I receive about Shawn. To have customers go out of their way to call me about someone who is just trying to do their job makes me proud.
Shawn has been working for General for less than a year but has already made a huge impact at our branch. He engages with the customers when taking their deliveries and always has a personal story to tell about them when he gets back. No matter what time, which day, or the type of request he receives, his response is always "Paul, if the customer needs this done, I'll take care of it." He certainly deserves to be recognized for his customer service.
Shawn's first place win includes a $300 AMEX gift card and we would like to extend him a huge debt of gratitude from everyone at GIC! Shawn, you are the example we hope everyone follows. Thank you, Paul, for taking the time to let us know what a Superstar Paul is!
---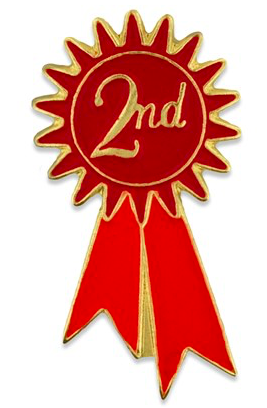 SECOND PLACE SUPERSTAR: David Bess, Inside Sales, Ft Worth – David's nomination was submitted by his GM Trent Parsons, who says the following:
David is an extremely hard worker, comes in early every day, and has the coffee going by the time everyone else gets in. He is often overheard asking anyone if they need help. Whether inside the office working on quotes, answering the phones, or helping walk-in customers, or out in the warehouse helping load or unload trucks, pulling and loading orders, he is not afraid to get his "hands dirty" with work.
As far as helping the outside salesmen for their quote and bid requests, while this is part of his job – and he excels at it; he has basically taken the reigns on almost all quotes for the outside salesmen so that Alfonso, my other inside salesman, can focus on walk-ins, email orders, and phone calls.
We think nothing of it when he works on a quote all day (or, like last week, spends 4 solid days entering an order into Solar), when he offers to stay late to help sort and load orders for the next day, or even when he steps out in the warehouse to help them unload a Manson truck when all of the drivers are out and our Warehouse Manager is the only one out there.
David is always in a good mood, and always has something interesting to say; his office is where several employees can be found (when we have a brief slow time to relax) sitting and discussing different topics with him – from a good book to a classic song to a funny joke, even including serious life discussions (which I've partaken in several times myself).
David's Second Place win comes with a $200 AMEX Gift Card and a thank you from GIC for being one of our best customer service examples. We want to thank you, Trent, for taking the time to let us know what a Superstar David is!
---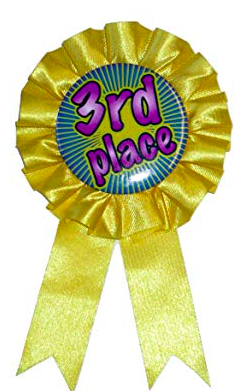 THIRD PLACE SUPERSTAR: Gorden Snodgrass, Texas Regional Weatherization Specialist. Gorden was nominated by CPO (Chief Profit Officer) Steven Shore.
Upon opening the Fort Worth, TX branch, Gorden was assigned to the outside salesperson position back in 2014-ish. He had worked inside sales at the Dallas branch prior to joining our team in Fort Worth. He was very green, young, full of ambition, and wanted to get out on the road to prove to everyone, especially to himself, that he could successfully grow the new Fort Worth branch.
Gorden had HUGE shoes to fill. His father Mark Snodgrass had developed an excellent reputation for customer service in Texas. The customers in Texas to this day, still talk about how Mark's customer service revolutionized the way materials were acquired by customers in North Texas, when he broke into the Texas market many years ago, making deliveries at all hours in a beat up caravan. Gorden was determined to live up to, solidify, and exceed the excellent reputation Mark had built in Texas.
Gorden says, "The key to becoming a successful outside salesperson is NOT knowing everything, but becoming a trusted and dependable resource for your customers. Help them solve problems, always be available, and if you don't know the answer to a question, be honest and tell them you're not sure, but make sure you always follow up whether you find an answer or not. Never make promises you can't keep, and treat every person you meet during your travels, as if they're the owner of the company."
Gorden not only followed these expectations, he exceeded them. During my travels in Ft Worth, customers commented on what a great communicator Gorden was. He is always available to help solve issues or give advice on how to prevent problems, is dependable, meets bid deadlines, and consistently follows up.
Because of his superior customer service skills, Gorden has become part of his customers' supply chains and decision-making processes. He isn't considered just another vendor trying to sell product, he has become ingrained, and part of their operations by following his strategy of being a trusted and valuable resource.
Despite only having limited experience, he is credited with helping the Ft Worth branch revenue explode to over $500k/month within its first 18 months (2013-2014). This happened because Gorden always went the extra mile, whether a last second trip to Midland, TX (5 hours away) was required, or staying late on a Friday night to finish a large bid for a customer.
When asked, "Why do business with GIC?" customers would say, "Your customer service levels far exceed any other vendor we do business with, and Gorden has done a great job earning our trust, and becoming part of our operations."
Gorden and his excellent customer service as an outside salesperson back in 2013-2015, laid the groundwork to help the Ft Worth branch grow to where it is today. He continues growing the GIC business in his new position as the Regional Weatherization Specialist taking the Weatherization/Spray Foam/Residential market from $150k in FY16 to over $5 MIL in FY2018.
Gorden would never take the credit for this alone. He is as humble as they come. He would credit the team efforts of all Texas branches, along with many others for this growth.
I singled Gorden out because this "Customer Service Superstar" initiative is about recognizing a single person for their efforts. With his stellar customer service skills, he helped lay the groundwork for NEW business valued at $5MIL+ annually within the Texas Weatherization market. Gorden is also the one responsible for initiating contact, breaking down all barriers, establishing the relationship, and starting a revenue stream with one of GIC's largest and most important customers as of today.
Gorden has successfully continued the "Snodgrass Legacy" of excellent customer service in Texas. I am proud of you Gorden, and honored to work with you.
Gorden's third place win earns him a $100 AMEX gift certificate. Thank you Gorden, for your dedication and effort in ensuring the GIC customers keep us strong.